News
SP5XSD/P *UPDATED*
2021-09-10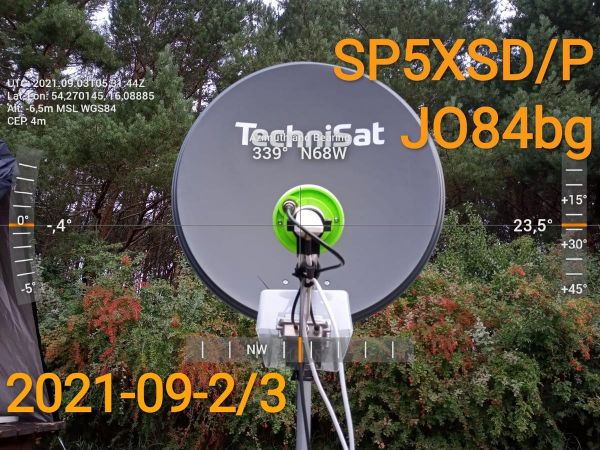 Update 2: The problem has been fixed and the grid enabled for Poland. Thank you for your patience.
Update1: We are aware the KO20 grid is currently not accepted for Poland DXCC. This is due an error on the database. There is nothing to worry about. We will fix it as soon as possible and proper credit will be given to those who work that grid. Apologies for the inconvenience.
Andy, SP5XSD (QO-100 Dx Club #281) is planning to be Portable again this weekend. Here is what he wrote on his QRZ.page: "PLANNED SP5XSD/P 10-12 September 2021 KO20, KO10 and around (KO00, KO01, KO11 are also taken into account but not sure, KO12 next time) - it can be very interesting if all goes well and if the WX and other factors permit (we will provide additional information when we go on tour, it will be a bit of a secret until the last minute).
NOTE: This time, only short ON AIR periods will be possible. You must be very vigilant. I won't be in one place for long time. Follow the information on WhatsApp & Telegram groups, on this page and monitor 10489.720 +/- QRM. Family will be first..."