News
S21DX
2022-09-22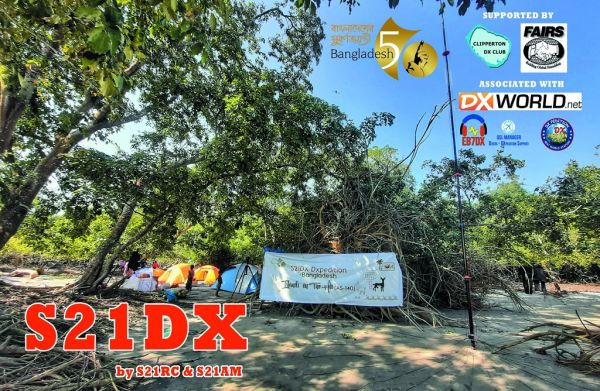 A team of Bangladesh operators (Manju - S21AM, Dipu - S21D, Rabby - S21RC, Zubayer - S21BK and Shafin - S21TG) plan to be active from Dhal Char island (NL51). They will use S21DX call sign between 10 - 16 December 2022.
Beside QO-100 they will operate HF. QSL via EB7DX.
More information on their web site.