News
Z2 Zimbabwe *Updated*
2022-06-05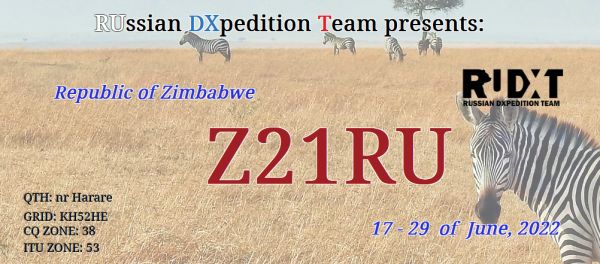 The RUssian DXpedition Team continues their African trips. Next stop: Zimbabwe!
From 17 until 29 June 2022, a team from RUDXT (Vasily - R7AL, Vasily - RA1ZZ, Leo - RW9JZ and Vlad - R9LR) will sign Z21RU, QTH near Harare (KH52).
Beside QO-100 they will operate all HF bands + 50 MHz. More info here.