News
SES EH5SUB
2022-05-18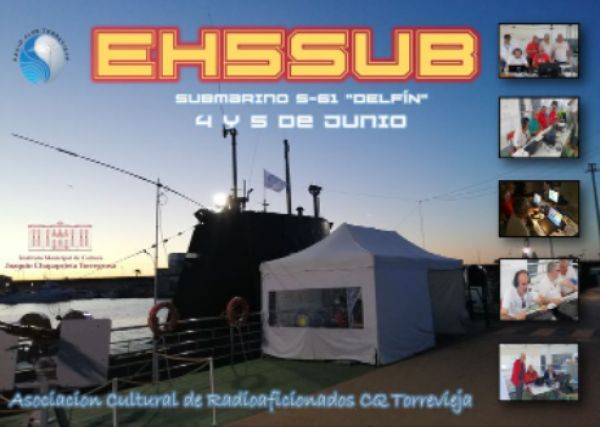 We received the following information from Peter, EA5GVH:
"The Museum Ship Weekend organised by The Battleship New Jersey Amateur Radio Station will take place this year on 4th and 5th June.
The radio club CQ Torrevieja will be QRV for the first time on QO-100 with the special callsign EH5SUB from the Museum Ship Submarine S-61 in the port of Torrevieja.
Hourly operation is planned. The QTH locator is IM97px.
Photos and more info on https://www.facebook.com/radioclubtorrevieja/"