News
LA9XGA/P East Norway
2021-07-12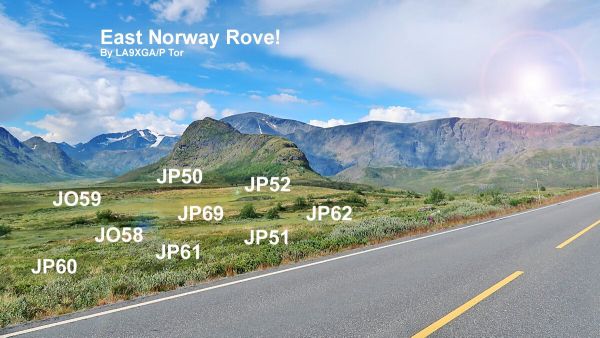 Tor, LA9XGA (QO-100 Dx Club #38), after a 10 hour drive, started today another Rover operation, on this occasion on East Norway.
He plans to be QRV from 9 grids: JO 58, 59, JP 50, 51, 52, 60, 61, 62 and 69.
Today he operated from JO58 on QO-100 and LEO sats.
Update 13 July 2021: Tor was active from JO58 in the morning and JO69 in the afternoon.
Update 17 July 2021: Despite the stormy weather, Tor keeps on his rove across Norway. He operated from JO59xx 14/7, JP51xx 15/7, JP52xa 16/7 and JP62ba 17/7.
You can follow his activities on Twitter.