News
Oman Grids activation
2021-06-12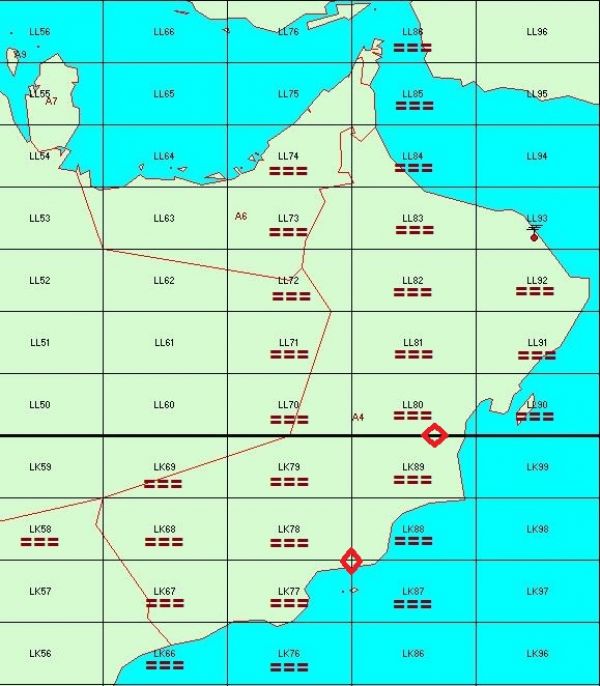 Khalid, A41ZZ (QO-100 Dx Club #49) is going to activate 6 different Oman grids via QO-100:
18/6 -

LL80 and

LK89

19/6 -

LK87 , LK88 , LK78 and LK77
For more details, see the map.
UPDATE 12 Jun
QO-100 DX Club now supports QSO with multiple grids.
As today we added support to the VUCC_GRIDS ADIF field. Please note only 2 or 4 grids are allowed and they must be 4 digits long, separated with comma and no spaces between characters. Any other format will be ignored.
In the likely event members log software does not support this field, the ADIF file will need to be manually edited, to include the new field plus grid data. Examples : <VUCC_GRIDS:9>LL80,LK89 and <VUCC_GRIDS:19>LK87,LK88,LK78,LK77