News
QO-100 Dx Club Rules Update
2021-06-08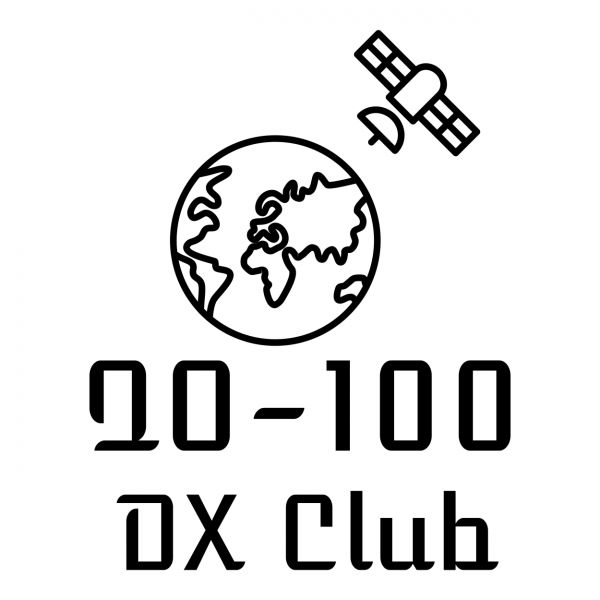 The QO-100 Dx Club web site was launched a little over two months ago.
As stated on the home page, this project was created and developed by Costa (CT1EAT) and Hugo (CT7AOV). We did this according to our vision, knowledge and resources.
We knew in advance the log handling was the major task. Because of that, we used logs from different sources to test our database. We found some problems, but we corrected them all.
The day we opened the web site we were confident we were ready.
Unfortunately, soon after users start uploading their logs, we received several complains because their logs were not compatible. Some users tried a "work around", others simply gave up.
The main problem was some log programs don't export the DXCC entity code, essential for uploading the ADIF file to our web site. So we had to devise an alternative.
The solution was to use Clublog API.
This way, every time a user uploads the log to our web site, the calls are sent to Clublog and in return we receive the correct DXCC Entity code for each call. Problem solved.
However, that solution exposed other problems:
wrong DXCC

no DXCC reported
To tackle the problem 1. we created a list of valid active DXCC over QO-100. Unless a DXCC is enabled on that list, no QSO with that DXCC can be claimed for awards or used on the ranking tables.
To solve the problem 2. we have sent an individual email to those who need to correct their logs, if they wish. In any case, the wrong calls with DXCC Entity code 0 will soon be deleted from our database.

Unfortunately our problems didn't end there. That is because there is a large number of calls (>600) are reported only once on all logs! Although some are legitimate calls, the large majority are busted calls.
Due the large amount of calls, it's unrealistic to have the same approach as we did for DXCC, so we decided to establish a new rule: if a given call is not on (at least) 3 logs, that call is not accounted for our rankings/awards.
Needless to say, once this rule is in place, there will be changes on the rankings tables.
However we have safeguards in place, to manually override the rule in case you believe a call is wrongly excluded. If so, please let us know and we will correct it (be prepared to show some evidence).
We also would like to stress this is a temporary problem: the more logs we receive, the less the probability of a real call not be on (at least) 3 logs.
So, we invite you to check your log and, if you haven't upload it yet, please do it as soon as possible. It will help to improve the quality of our records.
For your information currently there are 80.000+ QSO on the database but nearly half the membership have never upload a log once.
Once we have this problem sorted, we plan to move forward to our next award: VUCC grids. However we must stress we are still very far from that moment. That is because the current grid error report is beyond belief!
To give you an example, M0HOJ was logged with 4 different grids (IO02, IO91, IO92 and JO02) but only JO02 is right. And this is not the exception, but very much the rule. In fact, there are very few calls with no wrong grids logged.
If this was not bad enough, there are several stations who used the same call from different grids (DP0POL/MM is the most notorious case) and we need to have a record of all grids and when were they operated (day/time)!
Although it's fair to say many errors might have no impact on the totals (because the same grid might have been worked from other station(s)), other errors might distort the real values.
So we need to be sure of the actual grids from every station at any moment in time before we proceed to issue any awards.
We are confident you will agree with us. That's why we expect you to understand and support us on this endeavour!
How can you help?
double check your log

delete QSOs with wrong details (call/grid)

submit new ADIF file

invite a friend to QO-100 Dx Club and ask her/him to submit her/his log.
Thank you.
See you on QO-100 NB transponder
73 de QO-100 Dx Club team (Costa and Hugo)