News
KN00, KN11 and KN20 **Update**
2023-05-14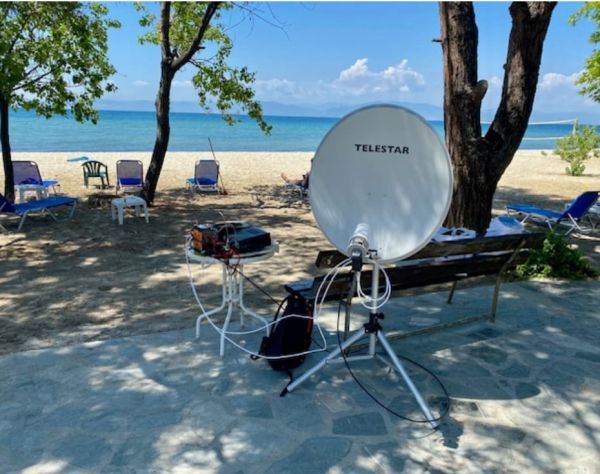 Update 24 May 2023 10.00UTC: "Michael, DH7IF, informed that he had to delay his trip to Thassos Island because of the heavy weather in Italy.
As of today, he arrived at his destination and set up the QO-100 station this morning. He will start satellite operation today.
Later in the evening, he will also set up his HF station and antennas."
TNX Roland, DL1EAL for the info.
Michael, DH7IF (QO-100 Dx Club #827) will QRV from Greece during the next 3 weeks. His "holiday style" plan is as follows:
20 May 2023: KN00 and, for the first time on QO-100, KN11. For these two grids he will sign as SV2/DH7IF/P
After this first activation day he will be on the air for about three weeks from KN20, the island of Thassos, this time as SV8/DH7IF/P.
Beside QO-100 he will also be QRV 20-6m.
If necessary, he will operate split.
All QSOs will be confirmed via LOTW and eQSL after his return back home.

The working conditions are an Icom IC-9700 with DX-Patrol parts and 80cm dish. Everything running on battery and solar cells!
TNX Nina, DL2GRC for the information.