News
DP0POL/MM is back!
2022-10-10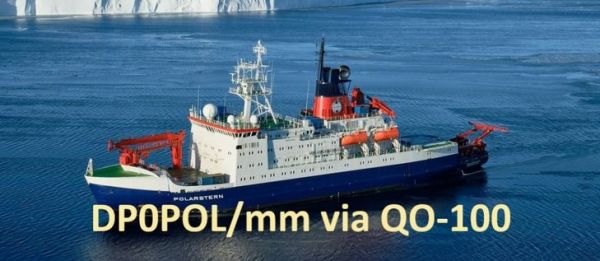 DP0POL/MM, the Research Vessel Polarstern, is QRV again via QO-100!
The first QSO of the new permanent station took place this afternoon (10 Oct 2022, 1200z) between Peter, DB2OS (AMSAT-DL president) and Andy, DL3LRM (operator at DP0POL/MM).
We take this opportunity to thank AMSAT-DL for the major effort to provide this capability, allowing a more confortable operation aboard the vessel, and providing many hours of enjoyment for all operators under QO-100 footprint, particularly those who chase new (very rare!) wet gridsquares. Vielen Dank!
More information at AMSAT-DL web page.