News
VK9QO
2022-08-23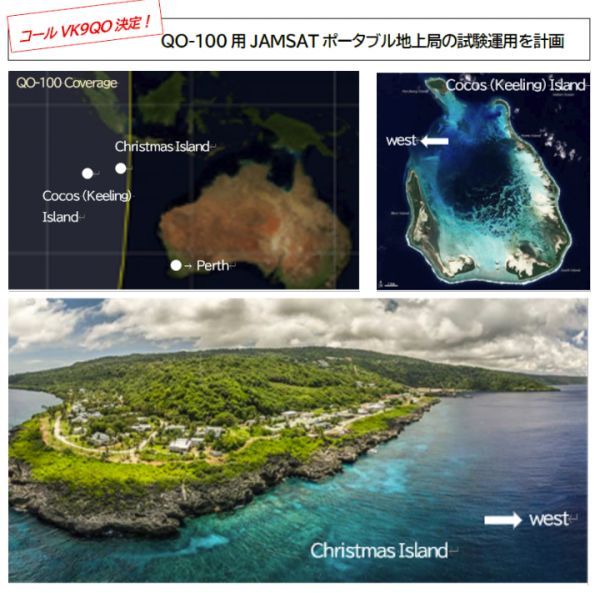 Mikio, JA3GEP (QO-100 Dx Club #573) informed us VK9QO will be on the air between 25-31, October 2022. Operation schedule is the following:
Location 1: 25 - 27 Oct 2022
Cocos (Keeling) Island (VK9C) Local Time=UTC - 6.5hr
12°05'S 96°53'E GL: NH87 (Az: 274.1 deg Elv: 10.1 deg)
Location 2: 28 - 31 Oct 2022
Christmas Island (VK9X) Local Time=UTC - 7.0hr
10°29'S 105°39'E GL: OH29 (Az: 271.9 deg Elv: 1.7 deg)
All traveling is pending of COVID regulations at that time.
We will handle LoTW and eQSL, as well as paper-QSL.
Detailed operation policy and QSL information will be announced later.
We are thinking of making special site at JAMSAT Homepage.