News
Polish grids
2022-06-15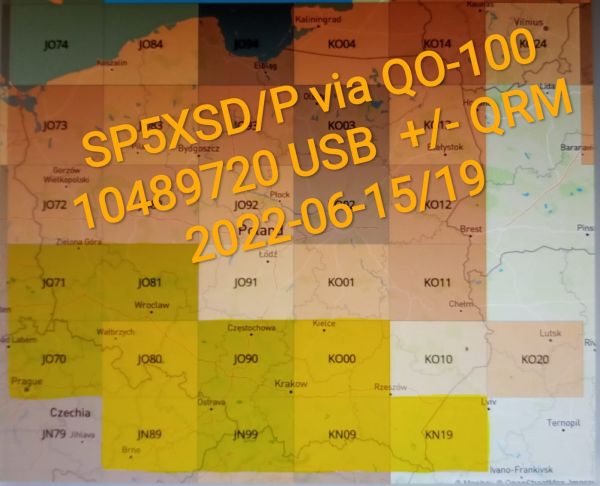 Andy, SP5XSD (Q0-100 Dx Club #281) will sign /P from 10 south SP grids: JO81, JO71, JO70, JO80, JN89, JO90, JN99, KN09, KO00, KN19 (if WX and other factors permit), plus JO91, KO10, KO11, KO01 (see below).
The schedule is:
JO91(?), JO81 - Wednesday June 15th or Thursday June 16th
JO71, JO70, JO80, JN89 Thursday June 16th or Friday June 17th
JO90, JN99 Friday June 17th or Saturday June 18th
KN09, KO00, KN19 Saturday June 18th or Sunday June 19th
KO10(?), KO11(?), KO01(?) Sunday June 19th

(?)- probably in the meantime, however not a priority.
Andy will be QRV for short periods in each grid, max. 1 hour.

Please monitor 10489720 USB +/- QRM and check his QRZ.com page for more information.

LOTW confirmation will be sure as always.