News
VK9 Dxpeditions
2022-06-06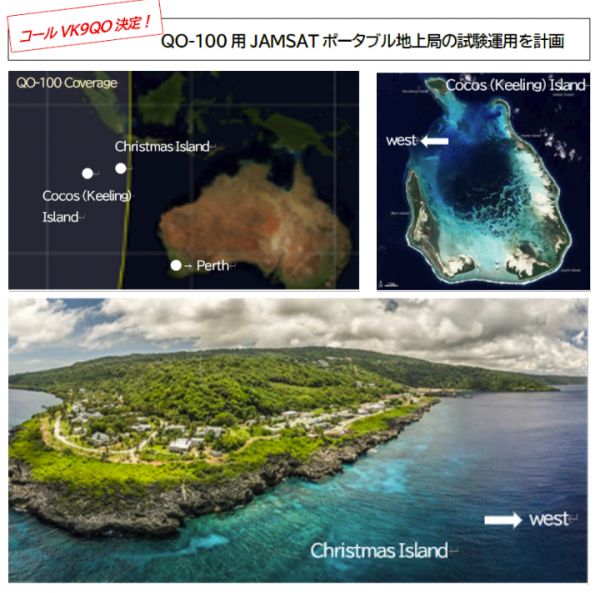 Mikio, JA3GEP (QO-100 Dx Club #573) sent us fantastics news from Japan:
"We have a plan to test our "QO-100 ground station package" at the east edge of Es'Hail-2 coverage in late October.
We have confirmed special license "VK9QO(VK9 Qatar Oscar)" to operate from Cocos (Keeling) Island and Christmas Island in Indian Ocean Territory (IOT), Australia."
All traveling is pending of Covid regulations. More details to follow.